For the month of November we're turning a spotlight on Coastal Roots Farm's food forest, as well as agroforestry around the world. Today's guest post comes from sustainability educator Colin Richard. (To read our introduction to this series, click here.)
As many of us grow in our awareness of food and farming systems, conversations about agriculture expand to include alternative and sustainable practices. So many terms are out there—permaculture, regenerative, biodynamic, and organic, to name a few—but one question remains central: whether or not our approach to farming should incorporate trees.
The Food and Agriculture Organization of the United Nations (FAO) comprehensively describes agriculture as 1. the farming of crops, 2. fisheries and aquaculture, 3. forestry, and 4. livestock rearing. That definition already covers a lot of ground! Agroforestry goes yet further, blending agriculture with human use of trees and forests (including forests' useful wild plants). At its simplest, the term agroforestry means incorporating trees into a farm. Agroforestry is defined as a system in which woody perennials, such as trees, shrubs, and bamboo, are planted alongside agricultural crops and animals.
Trees greatly benefit the farming system and surrounding landscape and community, something farmers around the world have proven by making use of these life-giving species. Agroforestry has been used across millennia and cultures, and we can find examples both in modern-day agriculture and ancient farming systems. In today's American Midwest (say, Iowa), the area in between walnut trees might be used to grow forage grasses for grazing sheep, blending nut and timber production with livestock rearing. Originating in ancient Mexico, the chinampas system of dispersed willow trees builds a network of grain and vegetable plots linked by canals used to raise fish and provide nutrient-rich mud—collected from the canal bottoms—as a fertilizer. This system blends tree products with horticulture and aquaculture. All of these approaches sequester carbon, protect and improve biodiversity, and build rural livelihoods and communities.
Sound complex? In both challenging and hopeful ways, it is. First, the challenge: trees add complexity on a farm, so different approaches are needed if the farmer is to cultivate amongst them. Then, acknowledging traditional knowledge's role in agroforestry, we find hundreds of systems that have been accounted for—many of them refined over thousands of years outside of modern commercial agribusiness. These traditional agroforestry practices have been, and continue to be, largely stewarded by those typically left out of conventional academic and agriculture industry dialogue: people of color, especially women, in the global South.
Now, the hope: there are so many generous voices, complementing one another both from traditional and modern sources, eager to share their wisdom regarding alternative agriculture and systems like agroforestry. There is a wealth of resources available to help us not only understand agroforestry, but even take part in it ourselves. The permaculture concept has helped popularize the idea of agroforestry with its food forest approach, which emphasizes plant-based versions of agroforestry that can be done at relatively small scales, even in our own backyards.
As I grew in awareness of the ecological, social, and economic implications of industrial agriculture, I took an important first step that so many of us are taking these days: I began buying organic (and local, when possible) food from my neighborhood farmer's market. I also set my mind to learning about better ways to grow food, both through home gardening and volunteering at a local nonprofit that helps small-scale farmers. I took courses and workshops, and visited scores of educational and production farms here in the U.S. and around the world. I became so fascinated by traditional farming systems that agroforestry grew into a central interest of mine.
Dr. P.K Ramachandran Nair of Florida State University played a key role in introducing the idea of agroforestry to our current age and interpreting how traditional systems can be modified and used by contemporary farming systems. Drawing on the home gardens of his native Kerala in southern India—the methods of which are thought to be around 4,000 years old—Dr. Nair has led academic research and promotion of agroforestry around the world for decades. (He is sometimes credited for the creation of the term as understood by Western science.) I was honored to join Dr. Nair, his wife Vinala, and Rick Burnette of Cultivate Abundance on a tour of the ECHO (Educational Concerns for Hunger Organization) Global Farm in Fort Myers, Florida.
While Dr. Nair remains a relatively unknown figure outside of academic circles, Kikuyu activist Wangari Maathai of Kenya brought the transformative power of planting and caring for well-selected trees to the world spotlight through the Green Belt Movement she spearheaded beginning in the 1970s. The power of her work has spread around the world as an inspiration to millions to care for their watersheds and futures through the act of tree planting and agroforestry.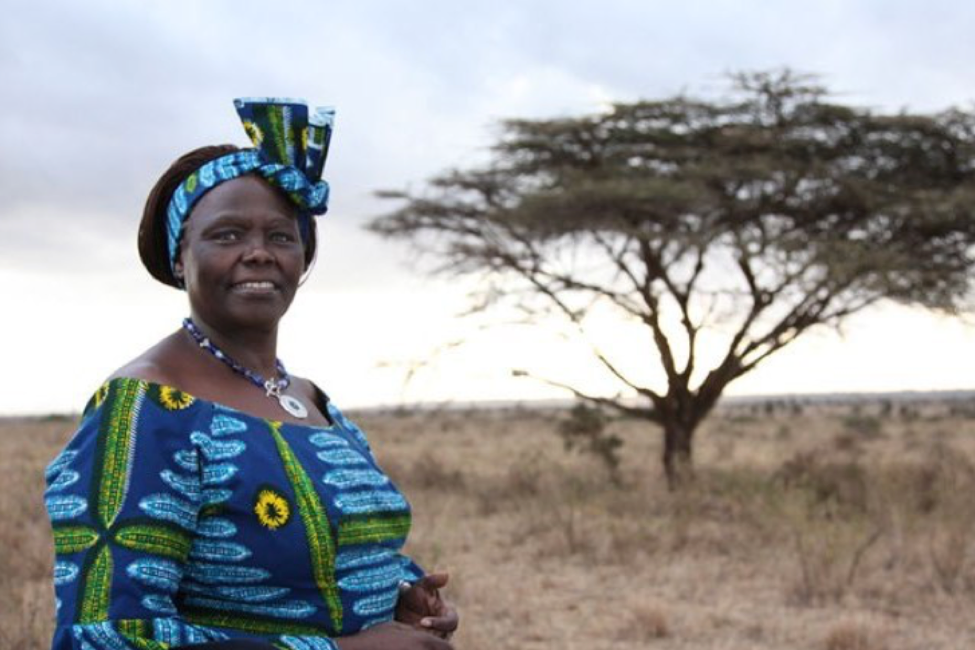 With its incredibly diverse theory and practice, interest in agroforestry is certain to grow as we learn more about its significance and potential benefits when implemented well. These heritage farming systems remain steadfast in the hope they offer for healing our climate, landscapes, and societies, and invite us to take part as learners, supporters, and participants.
Want to get involved?
We would love to see you in the forest! Our first public food forest tour takes place on Sunday, November 19 at 3 p.m. We host volunteer hours on Wednesday mornings from 8-10 a.m., and you can also apply to join our Volunteer Corps and serve as a committed volunteer in the food forest. And don't forget to mark your calendar for tree planting and other activities at our annual Tu B'Shvat Food Forest Festival on Sunday, January 28!
Colin H. Richard is a sustainability consultant working in the San Diego area and beyond in education, storytelling and sustainable design and strategic planning. Seasoned in land and ocean-based recreation, rural livelihoods, and international travel, he has collaborated with a variety of clients and organizations in the United States and Asia, Africa, and Latin America. Colin is trained in Sustainable Community Development, Participatory Facilitation and Food Security (Village Earth/Colorado State University), and holds a certificate in Permaculture Design from the Permaculture Research Institute.