FARM STAND
Throughout the year, we offer an abundance of fresh vegetables, herbs, fruit, flowers, and eggs at our pay-what-you-can Farm Stand. Our produce is certified organic and always grown with the utmost care for people and the land. We use sustainable practices and our farming reflects generations-old Jewish agricultural traditions.
The Farm Stand is open to community members of all backgrounds and identities. Donations are encouraged for farm produce, but no one is turned away for inability to pay. We accept cash, credit, Apple Pay, and CalFresh EBT. Masks highly encouraged.
Our pay-what-you-can Farm Stand is a social enterprise that supports our goal to ensure that everyone in the community has fair, equal, and dignified access to local, fresh, seasonal, organic, and sustainably-grown food. We offer those in need up to $30 of produce at no-cost through our private check-out system.
Click here to access printable PDF Farm Stand flyers in English and Spanish.
Hours of Operation & Location
Sundays, 10 am – 3 pm
Thursdays, 12 pm – 3 pm
Coastal Roots Farm
441 Saxony Road
Encinitas, CA
Observed Holidays & Closures
Thanksgiving: Thursday, 11/24/2022
Sunday after Thanksgiving: Sunday, 11/27/2022
Christmas Day: Sunday, 12/25/2022
New Year's Day: Sunday, 1/1/2023
Compost at Coastal Roots Farm
Here at Coastal Roots Farm, we are inspired by Jewish agricultural values such as "Kayamut" (ecological sustainability) and "Bal Tashchit" (responsible resource use). Our compost operations are designed to divert waste from the landfills, limit our ecological footprint, and replenish the soil that grows our food, helping us to live out these important values. To date, we have diverted 3.2 million pounds of waste from the landfill through our various composting enterprises.
We invite you to join us in our commitment to sustainability by participating in our "Food Waste to Animal Feed" compost program. Bring your (non-dairy, non-meat, non-citrus) food scraps to our compost bins located by the entrance gate of our Farm Stand.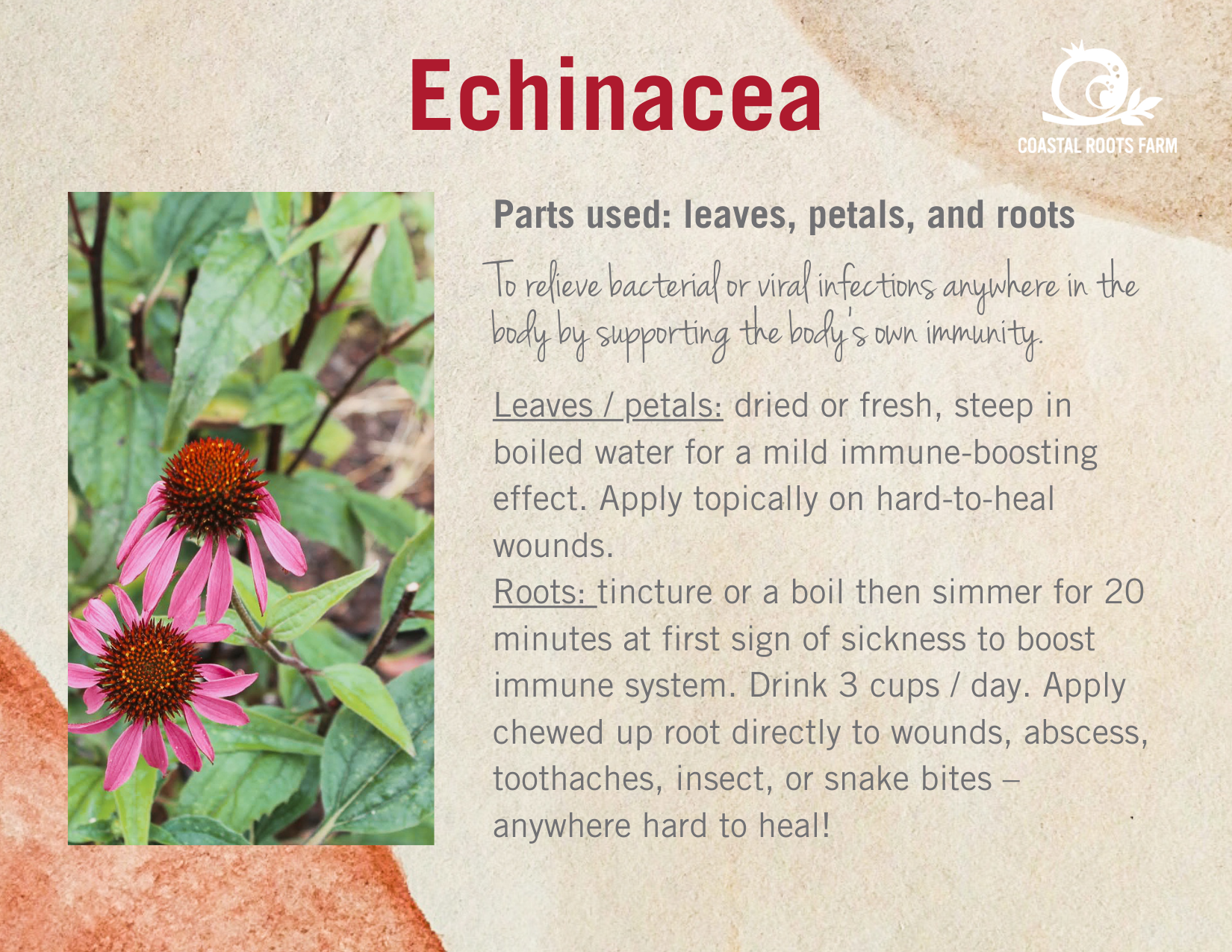 Farm Stand Herb Guide
In addition to an abundance of seasonal vegetables and fruit, Coastal Roots Farm is sprinkled with herbs that are not only known in the culinary world, but traditionally have been used in medicine for healing common ailments and improving overall health.
For more information about the herbs we grow at Coastal Roots Farm, and their uses, please view our Herbal Guide.
*Statements throughout this publication have not been evaluated by the FDA. These statements are intended only as a general reference and are not intended to diagnose, treat, cure, or prevent any disease.