Throughout the year, we offer an abundance of fresh vegetables, herbs, fruit, flowers, and eggs at our pay-what-you-can Farm Stand. Our produce is certified organic and always grown with the utmost care for people and the land. We use sustainable practices and our farming reflects generations-old Jewish agricultural traditions.
The Farm Stand is open to community members of all backgrounds and identities. Donations are encouraged for farm produce, but no one is turned away for inability to pay. We accept cash, credit, Apple Pay, and CalFresh EBT.
Our pay-what-you-can Farm Stand is a social enterprise that supports our goal to ensure that everyone in the community has fair, equal, and dignified access to local, fresh, seasonal, organic, and sustainably grown food. We offer those in need up to $30 of produce at no cost through our private check-out system.
Observed Holidays & Closures
Sukkot: Sunday, 10/1/2023
Simchat Torah: Sunday, 10/08/2023
Private Event: Thursday, 10/19/2023
Thanksgiving: Thursday, 11/23/2023
Everything you need to know: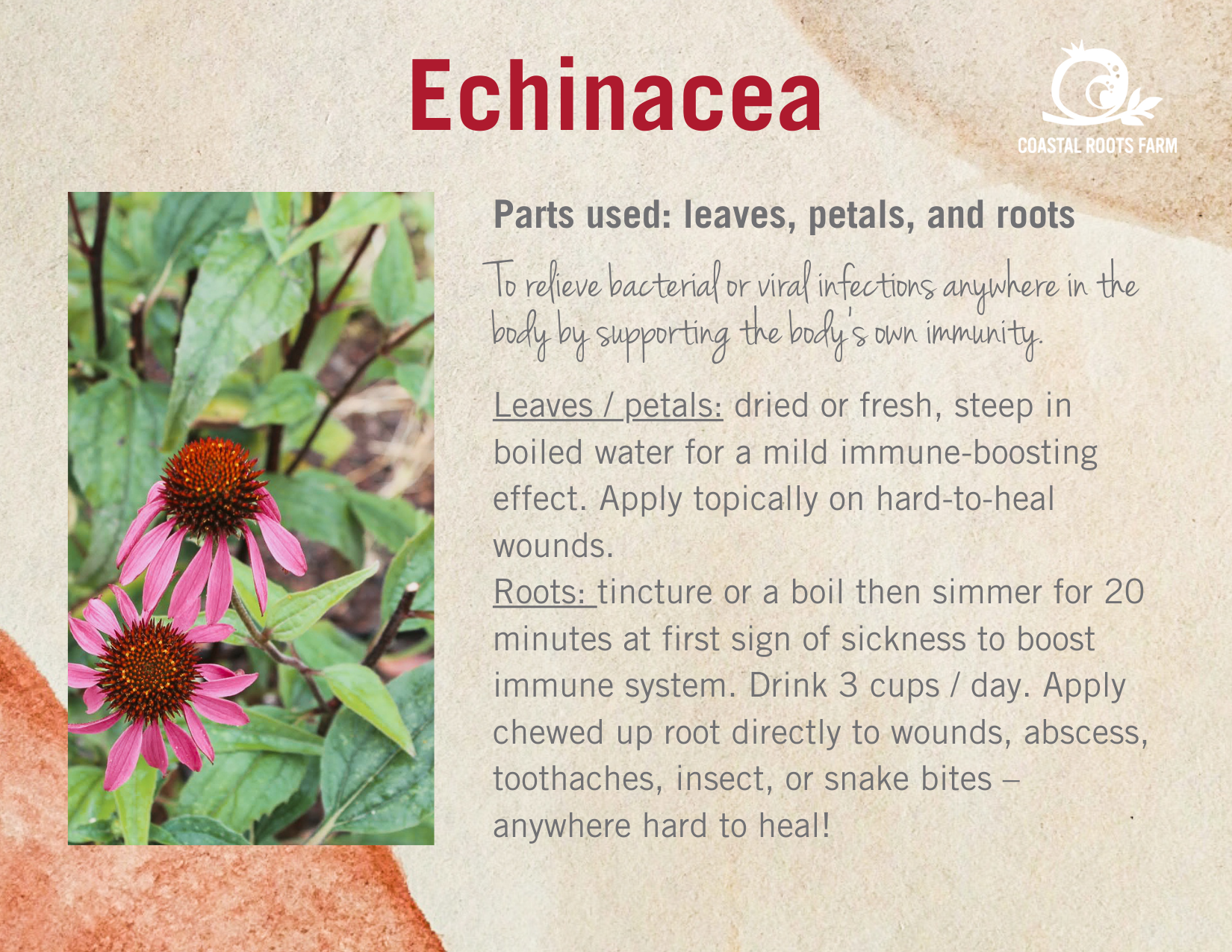 Farm Stand Herb Guide
In addition to an abundance of seasonal vegetables and fruit, Coastal Roots Farm is sprinkled with herbs that are not only known in the culinary world, but traditionally have been used in medicine for healing common ailments and improving overall health.
For more information about the herbs we grow at Coastal Roots Farm, and their uses, please view our Herbal Guide.
*Statements throughout this publication have not been evaluated by the FDA. These statements are intended only as a general reference and are not intended to diagnose, treat, cure, or prevent any disease.